GABY VANDENABEELE RACE WINNER @ 350 miles
Auction #62339
Breeders
 Image(s)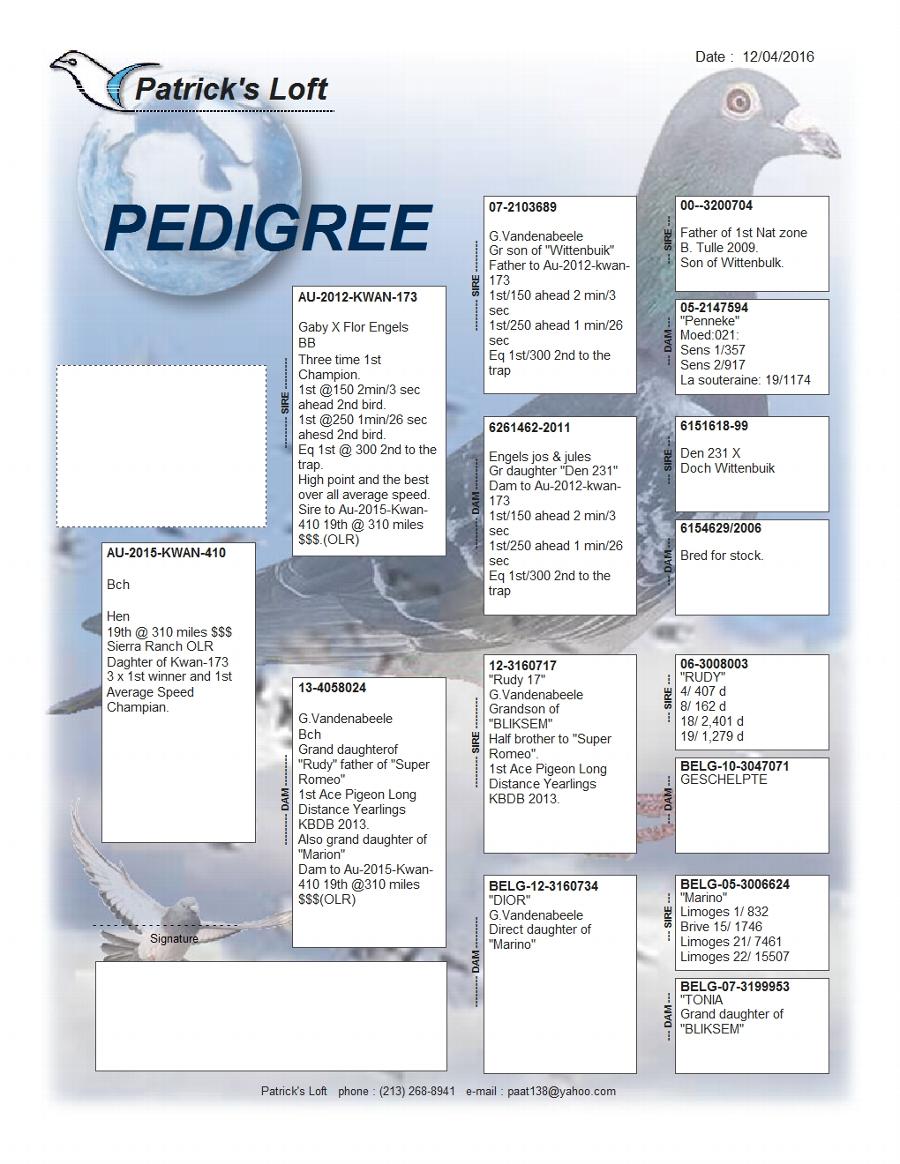 Description

GABY VANDENABEELE
Au-2015-kwan-410 bc hen,sire of the father is grandson of Wittenbulk,father is Kwan-173 3 X 1st,dam is a grand daughter of Rudy,kwan-410 is a race winner at 310 miles OLR,very good quality hen,please check pedigree for more info.
There are no bids on this auction.
This auction is closed. No additional bids are permitted.